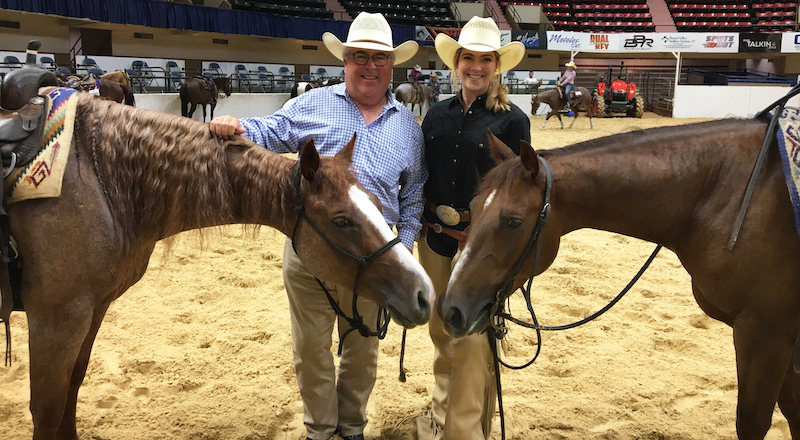 The Patton family has been heavily involved with cutting since businessman Bobby Patton jumped into the business with a splash five years ago. But, for all that involvement – including buying leading sire Metallic Cat — no one from the family had ever ridden to the herd in a show.
Until now.
And, what started as fun father-daughter time in the practice pen during the coronavirus pandemic quickly turned into a show pen debut and, in the case of Rachel Patton, the winner's circle at the National Cutting Horse Association (NCHA) Metallic Cat Summer Spectacular.
Though the 19-year-old was thrilled to win the 4-Year-Old Limited Amateur title, she said the "coolest part" was seeing her dad also saddle up at the show in Fort Worth, Texas.
Because, as passionate as the Fort Worth businessman is about cutting since he entered the sport five years ago, he hadn't shown a cutting horse himself until he made the jump from practicing with his daughter to the bright lights of the Will Rogers Coliseum.
"We were just kind of looking for something to do [and] this was fun," Rachel explained. "And, my dad is definitely so into the cutting. His whole heart is into it. He's into the industry more than anything I've seen him be in in a while."